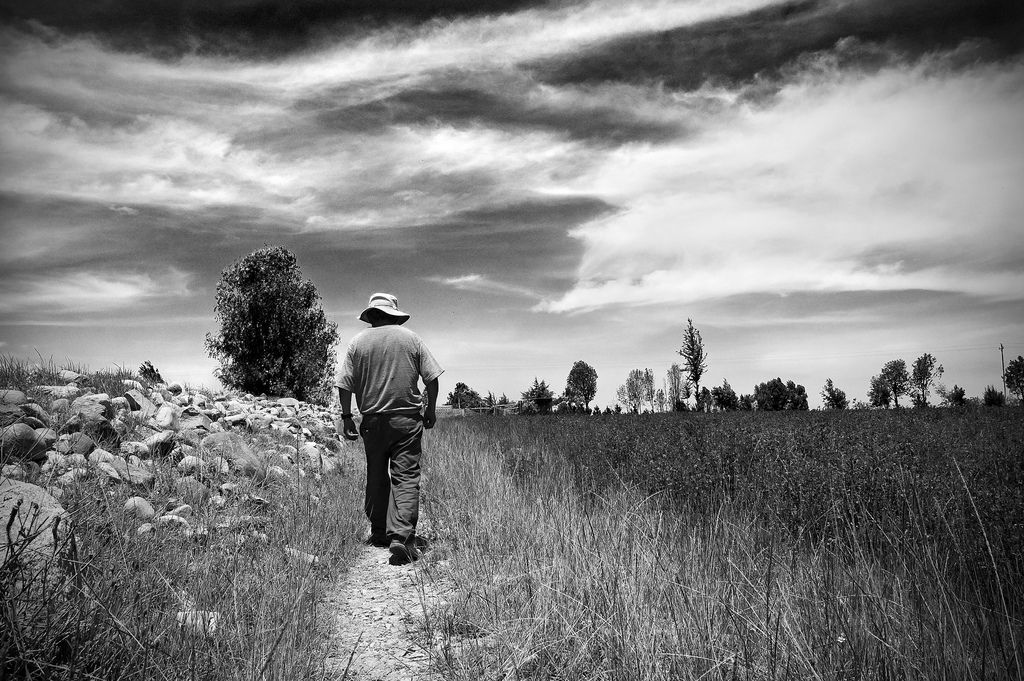 Faraway Land SpA is a Chilean company that exports fresh quality fruit. It was established in September 2011 by Alfredo Pizarro and Felipe Elton, with the initial goal of marketing blueberries abroad.
The   founding   partners   have   30 years   of   experience   in   the   production, packaging, distribution and  marketing of  fresh  fruits  in  international markets. Over  the   years  we've  learned   that  trust   and   success  are   correlated.   To  be successful is to create bonds though trust throughout the distribution chain and can be concluded with the development of excellence in all processes.
In Faraway Land we look for long-term relationships. We understand that all parties must  benefit fairly for  their  efforts  from   harvesting  and   production to marketing   and sales.   To   accomplish   this,   we   emphasize   ethics   and transparency above all else in our day-to-day work.

During these   years we've   progressed in  the blueberry  market with   a  strong concentration in organic production. We have also integrated other commodities such as kiwis, apples and citrus. Over   the   last   few   years   globalization has   played   an   important   role   in international trade. In response to this we founded Southern Growers & Traders LLC  in   September of   2016.   SGT   is  a company   based in   the   U.S.  in   Miami, Florida. Also, in 2018, we founded Southern Growers & Traders Europe B.V. based in the Netherlands. In 2019, an alliance begins with Jorge Vildoso for the commercialization of asparagus, avocados and other Peruvian products. This alliance culminates successfully, with the creation of Faraway Land Peru in the year 2020.
These developments have allowed greater control in the distribution channel which enable, Faraway Land and its subsidiaries, to delive better quality products in a timely manner which benefits all parties involved.  

We invite you to meet us.

Felipe Elton
                                                                     CEO
Felipe Elton Bulnes
, founding partner of Faraway Land Chile, owns a great talent and a clear vision of the fruit he wants to export to the different markets of the world. Their English origins, and their passage through important Chilean exporting companies, has shaped their style of doing business; a style that is marked by elegance, punctuality, professionalism and efficiency. Felipe Elton was born in Santiago de Chile and has a degree in Agronomy from Universidad Católica de Chile of Santiago. Once graduated he started working in mid-1988.
His first career job was with Propal, which is currently one of the largest export companies in Chile. Here, he was able to understand the importance of the producer-exporter-importer relationship and the delicacy of perishable and fresh products.
He   then   moved   on   to   Transfresh,  an important transport company in Chile.   Here   he mastered   the   management   and   logistics   side   of   the   fresh fruit's distribution chain. He also specialized in transportation systems with controlled and modified atmosphere.
Years later, after working at the agroindustrial holding La Rosa Sofruco, one of the pioneering companies with a long tradition in Chile, Felipe began working independently. Since 1999, he has developed important export projects such as the Exportadora Valle Grande and the Exportadora R-T specialized in onion.
Felipe Elton is part of a generation of agronomists who believe that one of the priorities of their profession is to understand the land and its producers in order to   export   fruits that   deliver   the   best   of   their   origins.   His   significant   work experience   has   allowed   him   to develop   an   important   commercial network worldwide. Through his 30 years of experience he has proven to be a passionate and tireless worker, who is responsible for ensuring the quality and timeliness of the export.
In 2011, along with his partner Alfredo Pizarro, they assumed the Commercial Management of Faraway Land Chile and its related companies. Since 2016, the subsidiary company Southern Growers & Traders, has offices in Europe and the United States. And since 2020, they founded Faraway Land Peru. In recent years, Felipe has participated in many commercial fairs and technical visits to the most important export companies in the world, visiting Holland, Germany, Spain, Mexico, the United States, and Canada.
Felipe is married and has 3 children. And he has always had a love for music. He has been playing with good friends for over 35 years, with whom he meets weekly to   produce music.  Through  the   years   this   has   become an  excellent therapy. Felipe plays the bass with exquisite precision and good taste. Since 2010,   as   good   businessmen,   the   band   plays   sporadically   and   offer presentations at different events in the city of Santiago. Arousing the furor and the sympathy of the masses.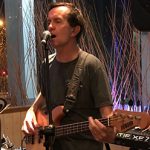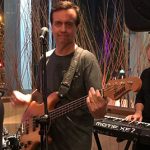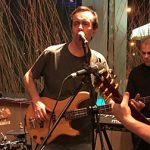 Alfredo Pizarro
                                                                         CEO
Alfredo Pizarro Carmona, founding partner of Faraway Land Chile, is certainly a relevant personality of the Chilean fruit sector and also one of its most enthusiastic and charismatic entrepreneurs. Alfredo Pizarro is an Agronomist by profession, he comes from a family of entrepreneurs with a passion for the field. Descendant of businessman Oscar Magnani Sivori, with whom he shares his vision of excellence, and as a representative of the third generation, is the successor of that spirit.

After   graduating   from   Universidad   Católica   de   Valparaiso,   he moved   to   the north of Chile, in the IV region, where he began his career as an Agronomist. In 1985 he leased a field in Ovalle and then joined Agrícola Las Represas in El Palqui. This experience in the north of Chile, a warm and dry area, has led him to be an expert in water management, irrigation of crops in extreme climates.
Years later, in 1990 he moved to San Felipe, in the V Region, to join the fruit export company El Tambo, where he specialized in fruit trees and fruit handling for export. He managed the production of 230 acres of grapes, kiwis and plums. In 1993, he joined the export company Triofrut,  where he specialized in air cargo,  exporting   fruits and vegetables to  hotel  chains in the  Caribbean  and to cruises on the Falklands Islands.

In mid 2001, he was invited to take over the production management of the second most important vineyard in Chile: Viña Valdivieso. Here he dedicated himself  to   expand  the   vineyards  of  Viña  Valdivieso   and  vine  production   for premium   wines.   Alfredo   incorporated   new vinicultural   practices   into   the vineyard, being a pioneer in planting vines in the mountain segment of Curicó Valley.
His interest in wine, viticulture and oenology led him to produce a small party of an exquisite wine, with varieties of Syrah and Carmenere. Made in collaboration by a close group of friends and acquaintances, "Amigos de Pizarro" was born in 2007. This wine has been a delight in the family winery and for those who have had the good fortune to try it. Nowadays, friendship and production  continue with an exclusive wine of varieties Carmenere, Carignan and Syrah.
Alfredo is an expert in Chilean geography with its different zones and climates, organic crops and irrigation. You can see him driving through fruit fields on his BMW motorcycle in valleys, on coasts and between mountain ranges.
In 2011 he founded, with his partner Felipe Elton, and assumed the production management  of  the   export  company  Faraway  Land  Chile.   Exporting   quality Chilean fruit to different markets of the world.
Through the years, they have expanded their offices to the United States, Europe and Peru, creating the subsidiaries companies Southern Growers & Traders and Faraway Land Peru. And both, managing their companies with important values such as excellence, innovation and fair trade.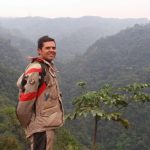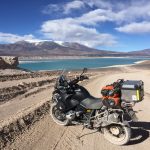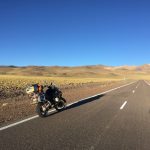 Jeniffer Maturana
Packing Coordinator and Supervisor.
Jeniffer is an Agricultural Engineer and has an important experience and knowledge of the entire process of production, processing, packing and dispatching of fresh fruit for export. She is a prominent professional with a clear vision of how to reach optimal levels in the Export, thanks to her deep commitment to Quality Controls.
Marcela Escobar
Shipping Coordinator and Supervisor.
Marcela is an Agricultural Engineer and a leading professional with large organizational qualities. She has an extensive curriculum and a large experience in field work and logistics for Export. Coordinates and supervises the reception and dispatch of international shipments with total dedication and skillness.
Lucía Santander
Certifications and Food Safety.
Lucía is an Agricultural Engineer and since many years she leads properly the consultancies to the producers of Conventional Agriculture for its transformation to Organic Agriculture. She is an excellent professional with an extensive knowledge in Certifications, National and International standards for Exportation and Food Safety.